Managed Services
From Ideation to Execution and Beyond, Our Managed Services Are Designed with You in Mind
Ready to discover more about what our managed services can do for you? Get in touch today. Tell us what you need, and we'll get to work on delivering that to you.
Let's start talking
long-term strategy
Expert managed services
Offering expert managed services in the IT market is a big responsibility. It's not enough to have the right products and solutions; you need to have the passion and drive to get the best for your clients, as well as the deep connection required to go above and beyond for them, every time.
At TrueIT, we are serious about the MSP offerings we provide to our customers. We enter into a real partnership, taking the time to get to know you and what you need, and then developing a long-term strategy designed to meet those needs. We stay strong, but we stay flexible, and we adapt our solutions to your requirements as and when they evolve.
We are the most reliable Managed IT support service providers in Melbourne and Sydney
Contact us
Centralised Management and an
Effective Vantage Point on Your Business
Through Endpoint Management, our teams gain a centralised point of monitoring and control throughout your systems. This helps us to administer our managed services in the most effective and efficient way possible — without disruption.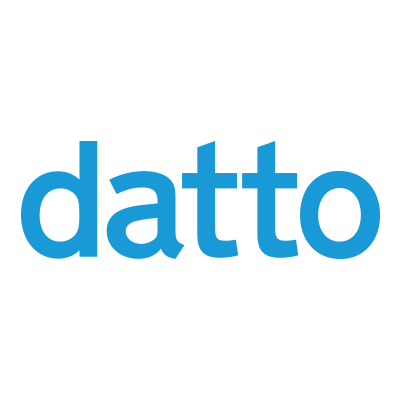 The Right Focus on Our Clients
We can't do what we do without you. It is only after meeting with you, understading your needs, and then developing solutions to meet those needs that we can start to put your solutions into action.
118
Satisfied Customers​
A long-lasting partnership you need from your IT partner
226
Projects Completed

Incredible results across a broad variety of different markets and industries
100%
Australian Owned
Supporting Australian Business IT for Over a Decade
24/7/365 IT support
Complete, Round-the-Clock Support
IT problems do not sleep, and neither should IT teams. To keep your business protected day and night throughout the year, we offer 24/7/365 IT support services, which are bolstered by our proactive approach to management and threats. You are never on your own — our experts are right there with you.
Contact us
full peace of mind
A Wealth of Different Managed Services
We provide a broad range of different managed services to your business as part of our MSP business model. These include Backup as a Service for full peace of mind and complete legal and regulatory compliance across the board, as well as Security as a Service to keep your systems secure and functioning and your reputation spotless. This represents just two of the managed services we offer to our customers.
1800 951 194
We outsourced and entrusted TrueIT with our journey to the cloud over 3 years ago. TrueIT have proved themselves innovative, invaluable and provide excellent service. Our IT issues are always resolved professionally and efficiently. Adamantem Capital highly recommends TrueIT to any company that requires a trusted IT partner which they can rely on.
Kate Allan
Director People, Office and Culture Adamantem Capital
Outsourcing our IT to TrueIT is one of the best decisions we've made. They have helped up transition from on-prem to cloud smoothly and efficiently. The biggest benefit with having TrueIT is really being able to sleep at night knowing that we have a team of professionals behind the scenes watching our back. Having that confidence really allows us to focus on our core business.
Shannon Potts
Support Team Pemba Capital Partners
As an IT Manager I found TrueIT to be a fantastic addition to our team. TrueIT manage our cloud services and provide excellent advise and support whenever required. TrueIT help me do what I do but better and I have peace of mind just knowing that everything is going to work, and it's going to keep working with TrueIT by my side.
Ben Shanahan
IT Manager Blue Ocean Equities
Managing our Australian branch offices with no internal IT staff is challenging and I am so glad we found the right partner in TrueIT to help us. Their support services is extremely responsive and accurate in fixing any issues. TrueIT were also instrumental in helping us upgrade to Next Generation firewall in our Sydney branch office. A professional team and a pleasure to work with. I highly recommend TrueIT as your trusted IT Partner.
Peter Helps
Associate I.C.T Manager Warren and Mahoney
It was an absolute pleasure working with the TrueIT team to migrate our legacy systems into state of the art, best of breed virtualised infrastructure. TrueIT spent time to thoroughly understand our end to end requirements and accurately scoped out the project, ensured timely delivery and on budget. We continue to use TrueIT from time to time and find them to be an informative, sedulous and honest provider of IT services.
Ishan Ali
IT Manager Condon Advisory Group
We were experiencing lots of issues with our previous IT provider and decided to engage TrueIT. It was one of the best decision as they were quick to resolve all immediate issues, map out a plan for Office365 migration and upgrade our FileMaker application. It's a pleasure working with TrueIT and I highly recommend them to anyone who wants a reliable and skilled IT team.
Rebecca Niemiec
Head of Exam Managemet Janison
TrueIT helped us migrate to the cloud from our old IT systems. They were very thorough with the migration and ensured that the transition to the cloud was seamless and every single user concerns were addressed promptly. It's comforting to know that TrueIT manage our backups and provide regulars system checks to ensure we are well protected. If you want a quality, transparent and trustworthy IT team by your side then look no further than TrueIT.
Karan Singh
Director Agriex Australia Pty Ltd
Our IT systems were continuously failing and past its end of life. We were refereed to TrueIT who quickly identified our issues and provided a complete cloud solution. Within two weeks from introduction TrueIT were able to complete the migration to Microsoft365 and decommission legacy systems putting our minds at ease. While other vendors recommended costly solutions, TrueIT were cost effective, very responsive and professional in their approach.
Anthony Abad
Accountant Sydney Forklifts Trucks PTY LTD
dynamic, ongoing assessments
An Ongoing Partnership that Evolves and Scales
From the initial consultation through to the roll-out of your managed solutions, and far, far beyond this point, we work in partnership with your business and your teams. Of course, your needs and aims will evolve over time, and our solutions will evolve alongside these. This is why we conduct dynamic, ongoing assessments and periodic consultations that help us stay ahead of the curve.
Ready to discover more about what our managed services can do for you? Get in touch today. Tell us what you need, and we'll get to work on delivering that to you.
Contact us