Cloud Solutions
Get the Best from the Cloud with TrueIT Consulting as Your Partner
It all starts when you tell us what you need from TrueIT Consulting's cloud computing services. Reach out to us today, and let's begin.
Let's start talking
Leverage the very best
Cloud Computing
Cloud computing has changed everything. While once upon a time businesses were restricted and curtailed by physical servers and awkward collaboration, modern organisations are flexible, agile, and ready to meet the needs of their customers head-on.
We are living in an age of innovation, remote collaboration, unlimited data storage and transmission, and a lean, mean, and fighting fit approach to business — basically, the sky's the limit. But only if you choose the right partner.
Here at TrueIT, we are proud to be that partner. We help you leverage the very best from cloud computing, rolling out tailored cloud architecture to support you and your business, and keeping you operating at your best with ongoing managed services.
We offer exceptional AWS Cloud Solutions along with Top-Notch Cloud Backup and Migration Services in and across Sydney.
Contact us
industry-leading cloud software
AWS and Microsoft 365 Offerings
We launch, manage, deploy, update, maintain, and optimise the complete range of AWS cloud offerings. Basically, you do not need to worry about anything other than enjoying the myriad benefits of this industry-leading cloud software range.
We also connect you to the complete functionality of Microsoft365 and Citrix Suite of apps, providing your business with everything it needs to stay ahead.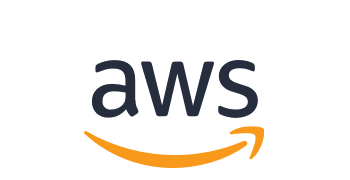 The Right Focus on Our Clients
We can't do what we do without you. It is only after meeting with you, understading your needs, and then developing solutions to meet those needs that we can start to put your solutions into action.
move towards a new way
From Deployment to Way, Way Beyond
Shifting from legacy systems to a fully-fledged, fully-deployed cloud solution can be disruptive. But not when you have the right partner. We take you from your beginnings with the cloud, deploying a solution that meets your unique needs, and then help your business and your team move towards a new way of doing business.
Contact us
digital hosting ecosystem
Cloud Infrastructure as a Service
Cloud computing is elegant in its simplicity. No physical servers to worry about, none of the ongoing costs of keeping everything online — just a fully flexible, fully digital hosting ecosystem that drives efficiency, effectiveness, collaboration, and innovation within your business. With TrueIT Cloud IaaS offering, you will be able to experience the very best from this infrastructure.
1800 951 194
We outsourced and entrusted TrueIT with our journey to the cloud over 3 years ago. TrueIT have proved themselves innovative, invaluable and provide excellent service. Our IT issues are always resolved professionally and efficiently. Adamantem Capital highly recommends TrueIT to any company that requires a trusted IT partner which they can rely on.
Kate Allan
Director People, Office and Culture Adamantem Capital
Outsourcing our IT to TrueIT is one of the best decisions we've made. They have helped up transition from on-prem to cloud smoothly and efficiently. The biggest benefit with having TrueIT is really being able to sleep at night knowing that we have a team of professionals behind the scenes watching our back. Having that confidence really allows us to focus on our core business.
Shannon Potts
Support Team Pemba Capital Partners
As an IT Manager I found TrueIT to be a fantastic addition to our team. TrueIT manage our cloud services and provide excellent advise and support whenever required. TrueIT help me do what I do but better and I have peace of mind just knowing that everything is going to work, and it's going to keep working with TrueIT by my side.
Ben Shanahan
IT Manager Blue Ocean Equities
Managing our Australian branch offices with no internal IT staff is challenging and I am so glad we found the right partner in TrueIT to help us. Their support services is extremely responsive and accurate in fixing any issues. TrueIT were also instrumental in helping us upgrade to Next Generation firewall in our Sydney branch office. A professional team and a pleasure to work with. I highly recommend TrueIT as your trusted IT Partner.
Peter Helps
Associate I.C.T Manager Warren and Mahoney
It was an absolute pleasure working with the TrueIT team to migrate our legacy systems into state of the art, best of breed virtualised infrastructure. TrueIT spent time to thoroughly understand our end to end requirements and accurately scoped out the project, ensured timely delivery and on budget. We continue to use TrueIT from time to time and find them to be an informative, sedulous and honest provider of IT services.
Ishan Ali
IT Manager Condon Advisory Group
We were experiencing lots of issues with our previous IT provider and decided to engage TrueIT. It was one of the best decision as they were quick to resolve all immediate issues, map out a plan for Office365 migration and upgrade our FileMaker application. It's a pleasure working with TrueIT and I highly recommend them to anyone who wants a reliable and skilled IT team.
Rebecca Niemiec
Head of Exam Managemet Janison
TrueIT helped us migrate to the cloud from our old IT systems. They were very thorough with the migration and ensured that the transition to the cloud was seamless and every single user concerns were addressed promptly. It's comforting to know that TrueIT manage our backups and provide regulars system checks to ensure we are well protected. If you want a quality, transparent and trustworthy IT team by your side then look no further than TrueIT.
Karan Singh
Director Agriex Australia Pty Ltd
Our IT systems were continuously failing and past its end of life. We were refereed to TrueIT who quickly identified our issues and provided a complete cloud solution. Within two weeks from introduction TrueIT were able to complete the migration to Microsoft365 and decommission legacy systems putting our minds at ease. While other vendors recommended costly solutions, TrueIT were cost effective, very responsive and professional in their approach.
Anthony Abad
Accountant Sydney Forklifts Trucks PTY LTD
Let us handle updates and upgrades
Stay Updated, Stay On Top
Let us handle updates and upgrades for the systems we manage. This way, you keep on leveraging the very best possible benefits from your cloud solution for longer — our definition of a long-term partnership that achieves results, and then keeps on achieving them.
It all starts when you tell us what you need from TrueIT Consulting's cloud computing services. Reach out to us today, and let's begin.
Contact us